Assets can be anything you like but it is designed to be used for trophies and things like that.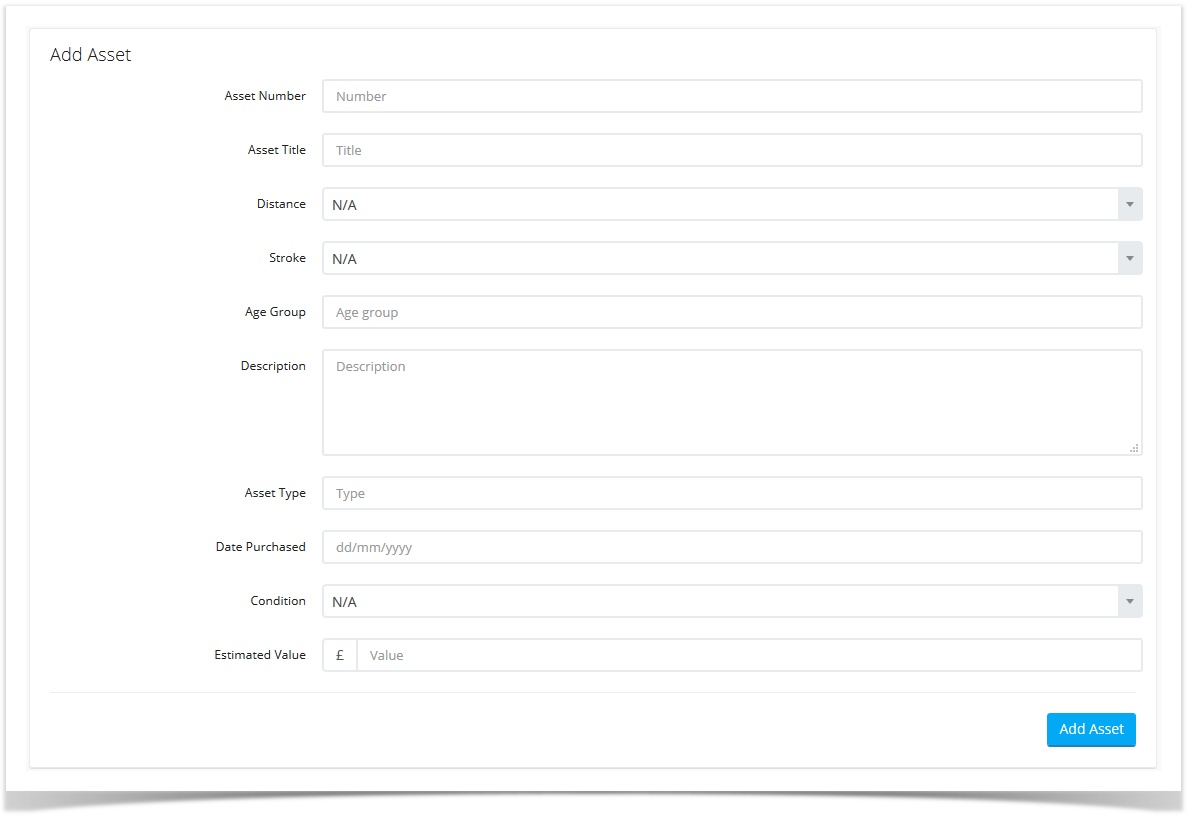 Once you have added your assets (either manually or by importing), you can then assign them to members.

View the asset in question and click on the "Book Out Asset" button. Select the member to book it out to and enter the date and any notes if applicable.

The "Asset Tracking" table below the asset details lists all the times this asset has been booked out.

To send an email to all members with a "booked out" asset, click on the "Send Emails" button on the main club assets page.

To book an asset back in, view the asset and click on the "Date In" item on the "Asset Tracking" table. Click on the envelope icon to send an email to that member.