If you offer kit available to your members to purchase, set this up under "Setup > Club kit". Once you have added your kit, all active products will be listed on the "Club > Club kit" page.


To put text/html above your club kit categories, click the "Edit HTML" button (need manage club kit permission) and enter it in the editor that appears.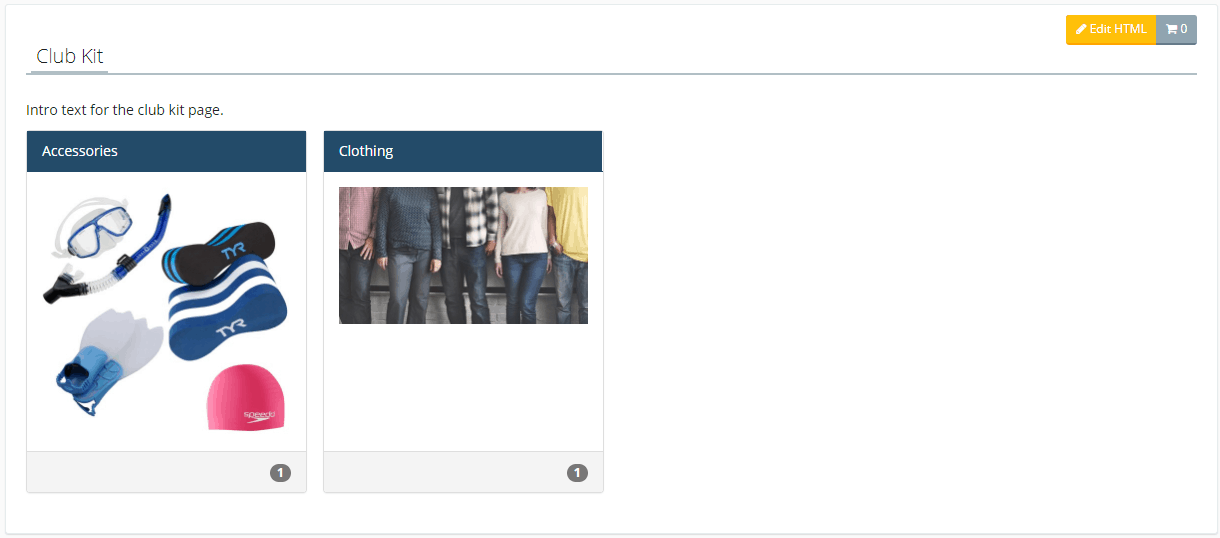 Clicking on a category lists all products in that category.

Clicking on a product lists its details and allows your members to order it.

If you are a parent and you have assigned swimmers in your account, there will be an extra drop-down option below the special instructions allowing you to select who the order is for (i.e. you or one of your children).