If you do not want to use the built-in consents, you can create your own. Create a consent group, then you can add the individual consents to the group.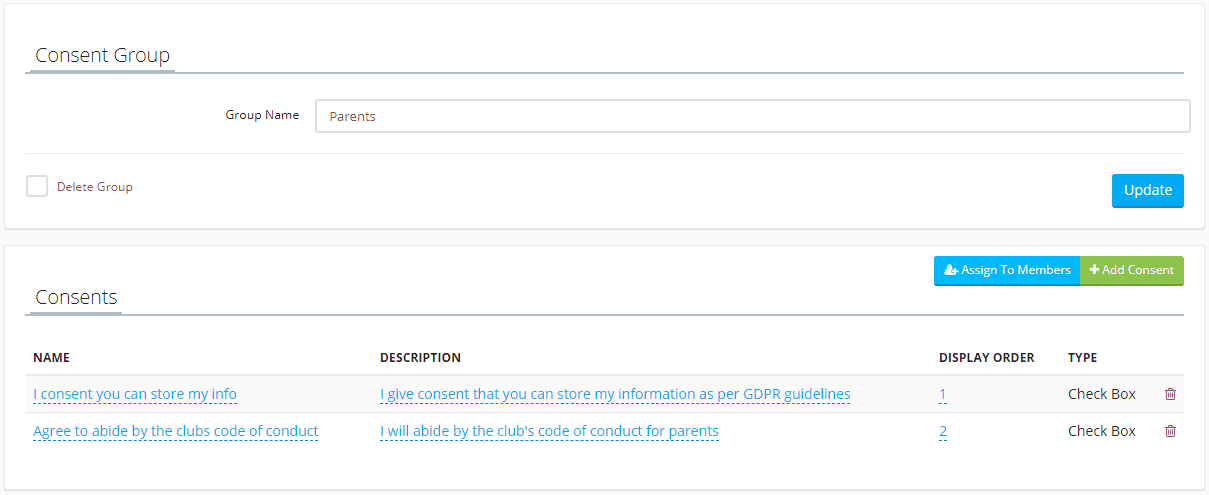 Click on the "+Add Consent" button.

Consents can be one of the following types:

Check box

Text box

Text area

List of values

Once you've created all the consents for the group, you need to assign the group to the members in question.

Click the "Assign To Members" button, filter by age or group (if applicable) then click the "List Members" button.

Tick the check box for each member you want to add the consent group to, then click the "Assign To Members" button at the bottom.

Now, when those members view their "My Details" page, those consents will be listed for them to acknowledge etc.


Note: Remember to switch off the built-in consents on the "Setup > Club > Club details, Form Options tab" if applicable.