To save you having to add the same events to galas over and over again, you can create an event template instead. Once you have added all the events to the template, go to the club event (gala) and assign the template to it.

When you build the team for the event, then system lists the events in order allowing you to pick members for the events.

You can also import events to a template by clicking on the "Import Events" button on the view event template page.

If a club has chosen to share their templates with other clubs, they will be listed in the "Shared Event Templates" section.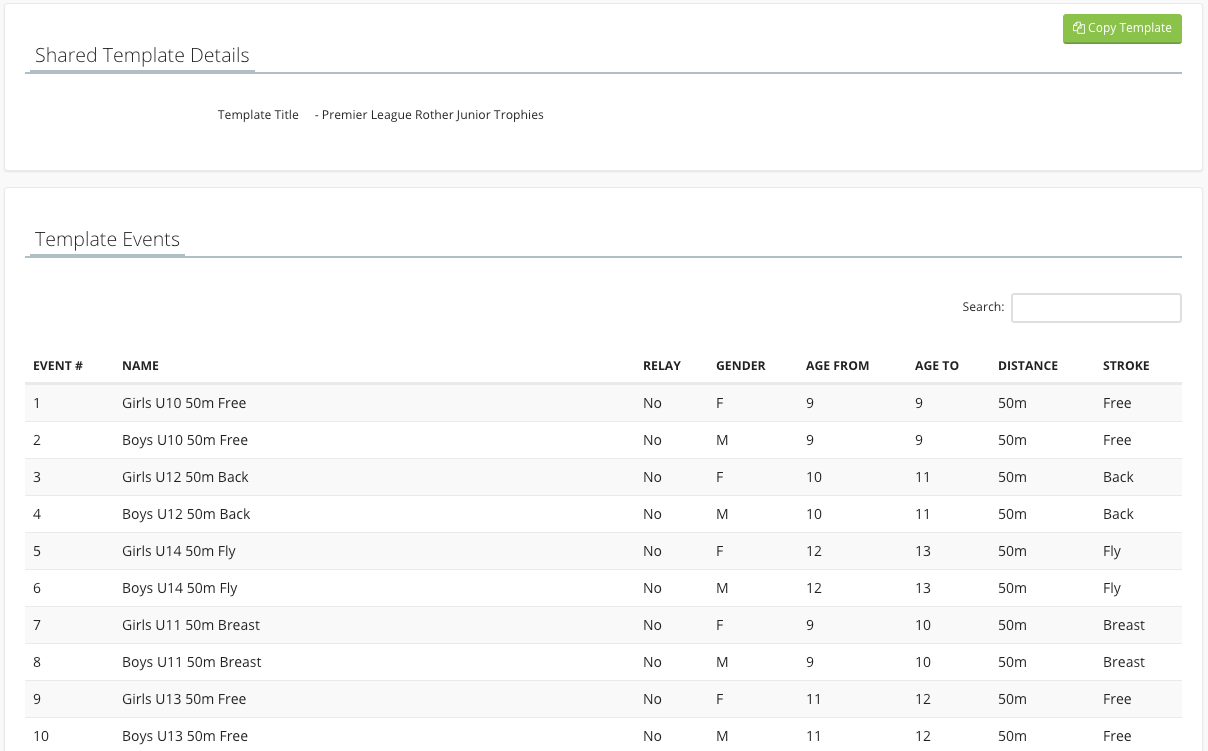 If you are importing your events into the template, if it's a mixed race use the "B" gender code.

For medleys (both individual and relays), use the "Medley" stroke and for relays, enter the total relay distance.