This is where you create your website pages.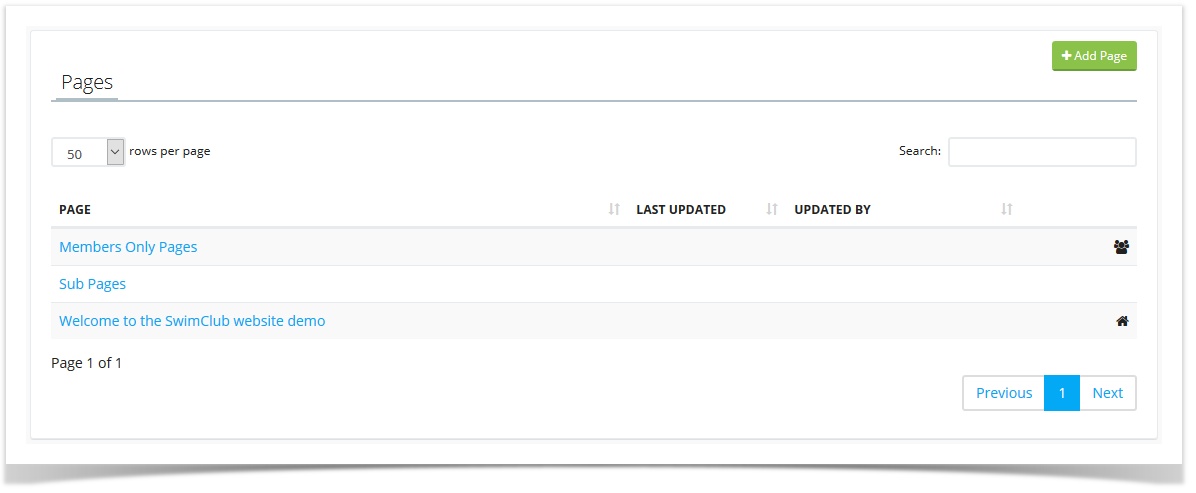 To make a page your homepage, check the "Is Homepage" checkbox.

To make a page members only, check the "Members only" checkbox.

To show a page on the featured pages sidebar, check the "Featured Page" checkbox.
Editing Pages
To edit a page, click on the page in question then click the "Edit Page Content" button. You will be taken to the drag & drop page content builder.

To insert links to club documents and image galleries etc, click on the grey "Edit" button above the page content when viewing the web page (not inside the drag and drop editor).

The standard editor will appear allowing you to insert your links.