Qualifying times allow you to run the best swim times report and compare the results to qualifying times. This is useful to see who qualifies for a certain gala/meet going off their swim times.

First, you need to add a qualifying time group by clicking the "+Add Group" button.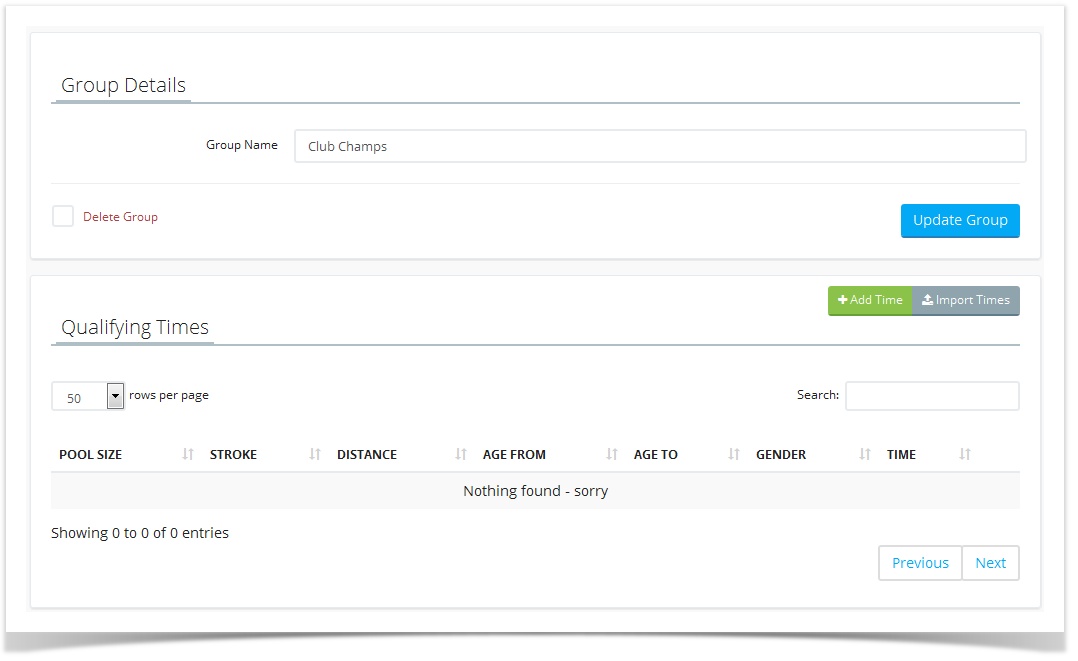 Once added you can either add times manually or import them in bulk by clicking on the relevant button.