To create recurring monthly invoices for your members, come to this page and click on the "+Add Recurring Invoice" button.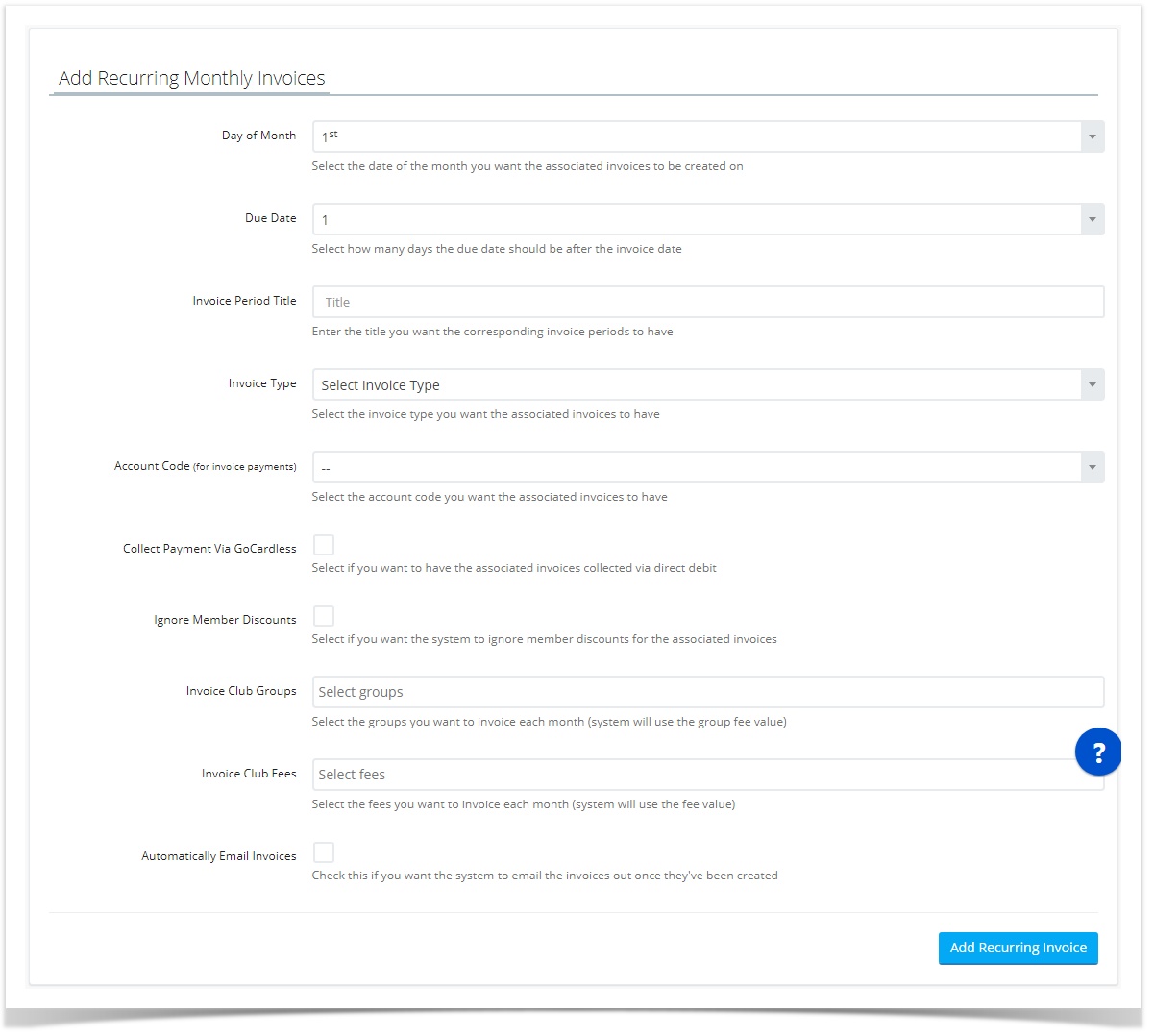 The fields are self explanatory and once you create one, the system will automatically create invoices every month on the day of the month that you set, for either all the members in the groups that you select, or all the members with the assigned fees that you select.

If you are selecting club groups for the invoice, the system will only invoice members who have the "Receives Group Invoices" option checked on the fees tab against their account.