Club sessions are the times in the week that your swimmers train.

To assign a member to a session, view their profile page and click on the "Sessions" tab, then click on the "+Add Session" button.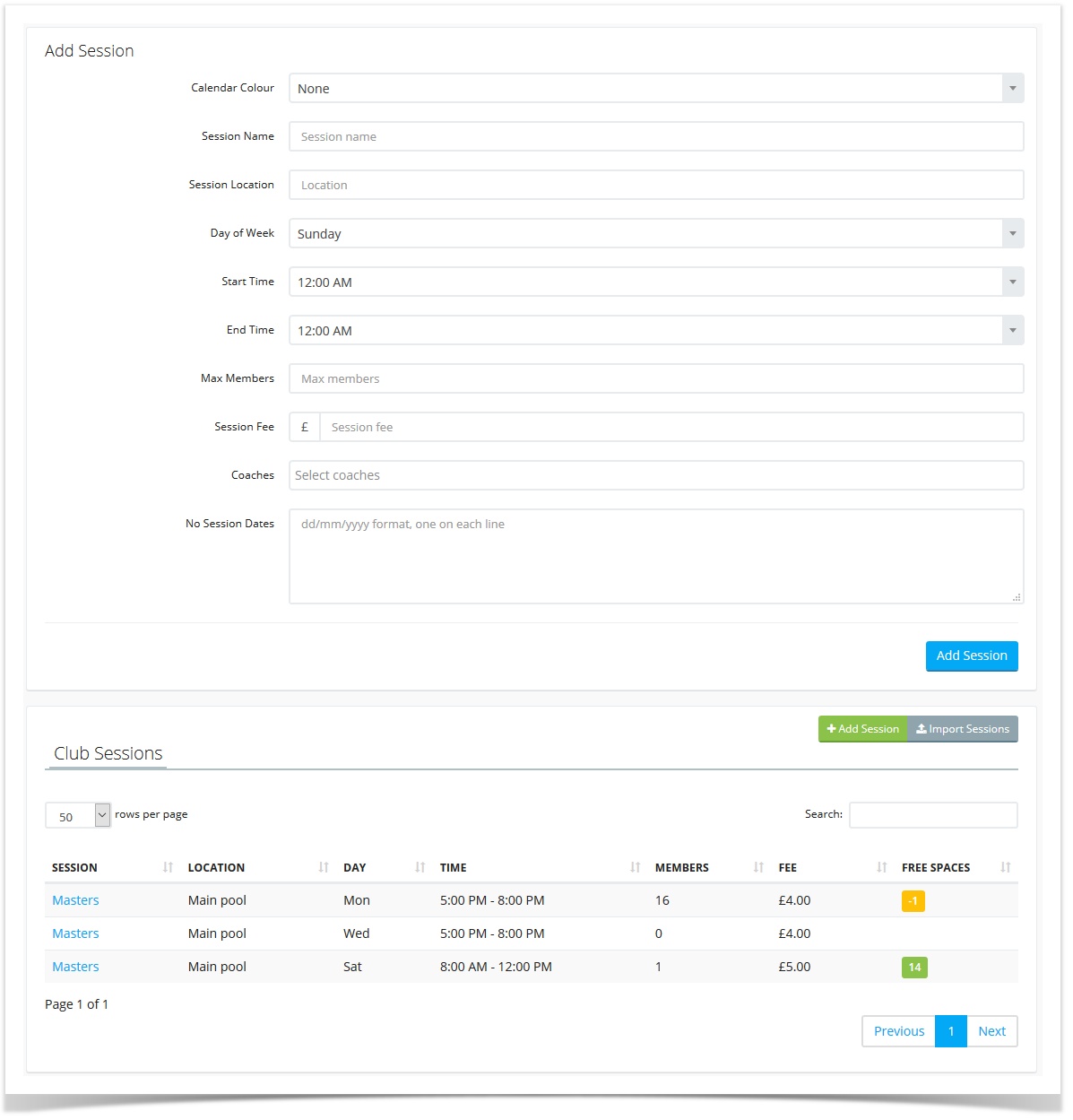 Club sessions are automatically listed on your club calendar. If there are any dates in the year that a club session doesn't happen (e.g. Christmas day), enter the date in the "No Session Dates" section. The calendar will then not display a session on that date.

Select members in the "Coaches" field and their names will display on the calendar along with the session name.